IMPACT YOUR BOTTOM LINE
WITH PAID SEARCH MARKETING
Need To Fill Your Case Pipeline?
Quickly grow your clientele with performance driven legal PPC marketing.
GET LEADS LIKE YOU HAVE SUPERPOWERS!
Finding new clients can be challenging. Why not let them find you instead with a paid search marketing campaign designed for attorneys and law firms?
PPC MARKETING
Looking for specific type of client? Paid search engine marketing including pay-per-click campaigns, re-marketing, and display advertising provides a highly targeted way to gain visibility.
MASS TORT CAMPAIGNS
Whether you're targeting specific mass torts, defective products or devices, our team leverages our legal intelligence to custom tailor your strategy so you can get more of the right kind of cases.
KPIS THAT DRIVE BUSINESS
Know exactly what you're paying for, what we're doing and what you're getting at all times. Our focus is driving ROI to your practice. It's not just about clicks, it's about revenue generating cases.
PERSONA DEVELOPMENT
Present your value proposition to the most likely clients with high intent to engage with you.
IN-MARKET EXCLUSIVITY
We only work with a select number of the best law firms within any metro market.
ROI FOCUSED CAMPAIGNS
It's not just about clicks and spending all the budget, it's about signing cases that generate revenue.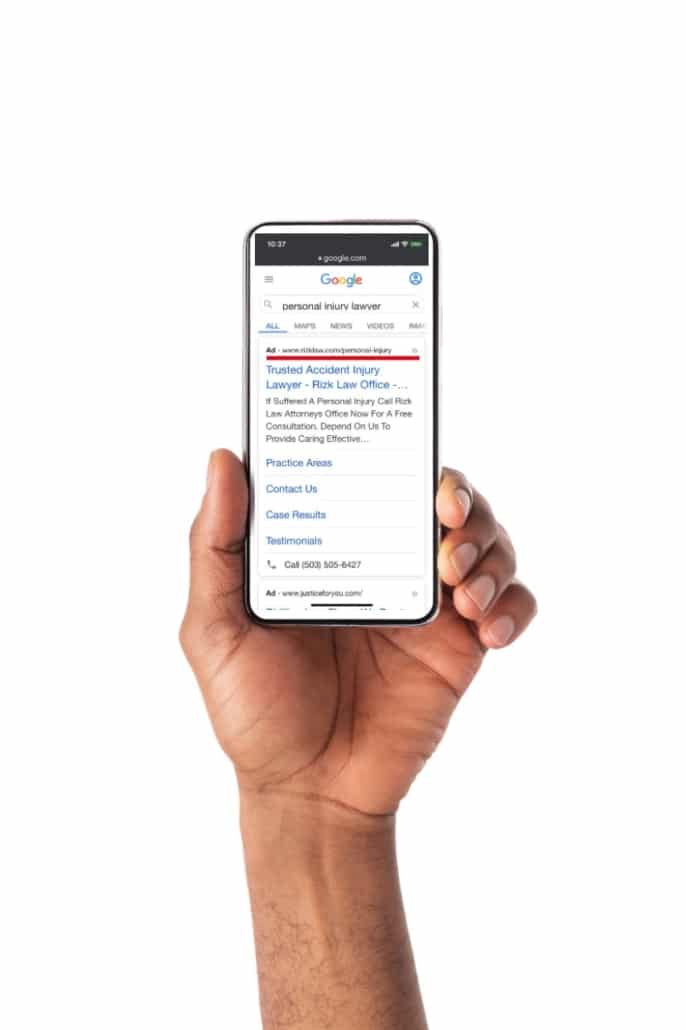 CUSTOM LANDING PAGES
Purposed designed, mobile optimized landing pages that increase conversions.
CLICK FRAUD PREVENTION
Stop marketing waste and maximize your investment with click fraud protection.
TRANSPARENT REPORTING
Follow the key performance metrics that matter to iterate and optimize your search marketing campaigns.
A solid legal paid search marketing campaign is the foundation for your firm's future success.
The business of law is too complicated and hectic to allow time to navigate the ever-changing requirements of successful legal search marketing. Let us navigate the digital marketing for you. We are expert in the nuances of law firm marketing and can place your firm in front of your ideal clients at the right time. We build legal marketing campaigns that place your firm in front of your ideal clients searching with intent for legal advice and representation.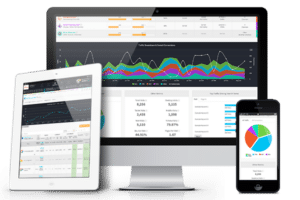 Recent Campaign Mobile Optimized Landing Pages
Frequently Asked Questions
Focus on your caseload, let us handle your marketing.
WHY USE SEARCH MARKETING?
Pay-per-click allows you to quickly generate traffic to your website, and offers the ability to highly target potential clients at the moment they are contemplating your services. PPC campaigns can be up and running quickly, much faster than waiting for organic SEO.
WHAT'S THE DIFFERENCE BETWEEN SEO AND PPC?
Search Engine Optimization or SEO, is optimization of a website to help search engines identify valuable information on the page in order to present it in relevant search results. PPC, or Pay Per Click, involves bidding on specific keywords in order to appear on search engine websites such as Google and Bing.
WHAT IS CLICK FRAUD AND CAN IT BE PREVENTED?
Click fraud refers to clicks from bad actors, bots and/or competitors looking to waste your budget. A well-designed campaign can limit spend during off hours and click fraud software can be implemented to help detect and block fraudulent IP addresses. While click fraud is challenging to stop, significant techniques and tactics can greatly protect your campaign's marketing budget.
WHAT IS A FULL-STACK CMO?
Not exactly. While these are complementary methods to drive traffic to your website, search engine algorithms don't consider paid search as they seek to generate the most relevant organic content for the given search terms. However, analysis of the PPC campaign can reveal valuable insight to keywords and concepts that can help define a successful SEO strategy.
Get in touch
Want to learn more? Contact us today!