Expertise on Demand
Managing a law firm is no small feat. You're expected to deliver exceptional legal services, build a successful team, and stay on top of ever-changing regulations. With all these responsibilities, it can be challenging to also manage the intricacies of marketing strategy effectively.
That's where Sydekar's Law Firm Fractional CMO Service steps in.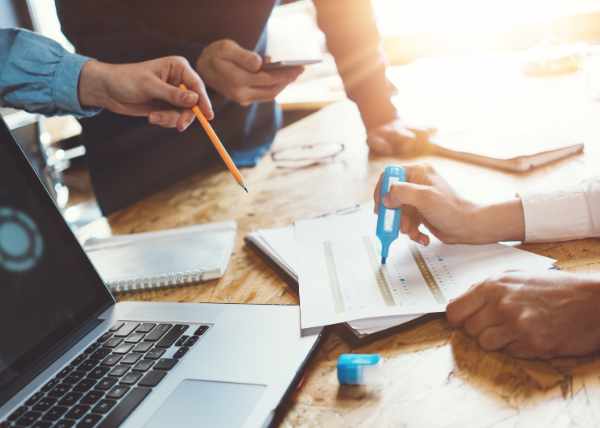 Fractional CMO - Your Part-Time Executive
A fractional Chief Marketing Officer (CMO) is a cost-effective solution for law firms seeking strategic marketing expertise without the commitment of a full-time hire. Our fractional CMOs provide top-tier, strategic marketing services tailored to your firm's specific needs.
Benefits of a Fractional CMO
Law firms, like any business, need to promote their services effectively to thrive. However, marketing for law firms isn't like marketing for other businesses. It requires a deep understanding of the legal landscape, respect for client confidentiality, and strict adherence to industry regulations.
A Fractional CMO, particularly one with experience in the legal sector, brings this specific knowledge to the table. They can navigate the nuances of law firm marketing, creating strategies that not only resonate with potential clients but also uphold the professional integrity of the firm. Here are more benefits of a fractional CMO:
Cost-Effective
Hiring a full-time CMO can be a significant investment. With our Fractional CMO service, you only pay for the time and services you need, offering a cost-effective solution for your law firm's marketing needs.
Strategic Insight
Our Fractional CMOs come with extensive experience in digital marketing for law firms. They can provide a comprehensive marketing strategy, ensuring you're targeting the right audience with the right message.
Flexibility
Our service provides flexibility, adjusting to your needs as they evolve. This makes us an ideal solution for law firms experiencing rapid growth or fluctuating marketing needs.
Immediate Impact
Our Fractional CMOs can hit the ground running, immediately providing impactful insights and recommendations to improve your firm's marketing performance.
Our Law Firm Fractional CMO Services
Strategic Planning
We will craft a comprehensive marketing strategy that aligns with your firm's goals and targets the right audience.
SEO & PPC
Improve your online visibility and reach more potential clients with our expert search engine optimization (SEO) and pay-per-click (PPC) advertising services.
Content Marketing
We will create compelling content that highlights your firm's expertise, keeping you top of mind with potential clients.
Social Media Management
We'll manage your firm's social media presence, engaging with your audience and promoting your services effectively.
Branding
We will develop a strong, consistent brand identity that sets you apart from your competitors and resonates with your target audience.
Sydekar's Law Firm Fractional CMO service can elevate your marketing efforts, freeing you to focus on what you do best: serving your clients. Let us help you navigate the digital marketing landscape, drive growth, and elevate your law firm's online presence.
Connect with us today and let's start your journey to digital marketing success.