3 Steps To improve Your Law Firm's Google Business Profile
Law firms need to maintain a robust online presence in the digital age. A well-managed Google Business Profile stands as a cornerstone in this endeavor, offering a chance to highlight your firm's services and credibility to potential clients actively seeking legal assistance. In a sector where trust is the currency, ensuring your Google Business Profile resonates with proficiency and reliability is essential.
Why Is Optimizing Your Google Business Profile Important?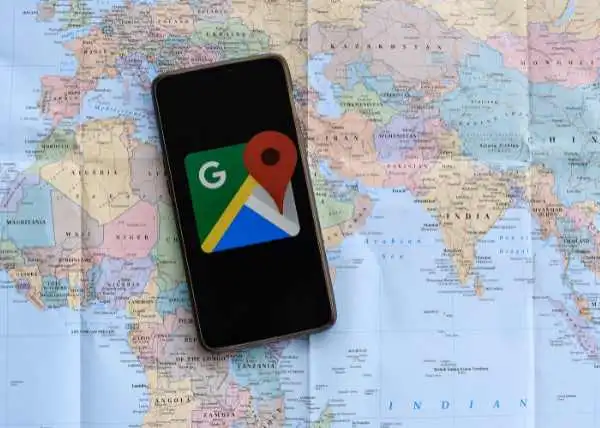 Optimizing your Google Business Profile is pivotal in establishing a robust online presence and driving sustainable growth for your law firm. In an era where digital footprints serve as the first point of contact between businesses and potential clients, here's why optimizing your profile stands as a non-negotiable:
1. Enhanced Local SEO
Google's algorithms prioritize local listings in search results, meaning that optimized profiles are more likely to appear when potential clients are looking for law firms in your vicinity. By providing detailed and accurate information on your profile, you are more likely to increase website traffic, which could directly translate to more clientele.
2. Building Trust with Clients
Before deciding on a law firm, clients often conduct comprehensive research to ensure they are entrusting their legal concerns to competent hands. A well-optimized Google Business Profile showcases professionalism and transparency, helping build trust with prospective clients. Positive reviews and ratings further bolster this trust, portraying your firm as a reliable choice.
3. Increased Web Traffic and Client Engagement
An optimized profile doesn't just enhance visibility; it can also direct potential clients to your website, thereby increasing web traffic. Moreover, features like Q&A and Reviews encourage client interaction, facilitating an active engagement that can set the stage for long-lasting client relationships.
4. Showcasing Expertise and USP
Your Google Business Profile offers a platform to highlight your firm's unique selling points (USPs) and areas of expertise. Through thoughtful descriptions, case studies, and showcasing accolades or certifications, you can effectively communicate what sets your firm apart from competitors, attracting clients looking for your specific skill sets.
5. Data-Driven Insights
Google provides analytical insights on customer interactions with your Business Profile. These valuable data points can guide you in tweaking your marketing strategies, understanding what works and what doesn't, and continually optimizing your profile to appeal to your target audience.
6. Cost-Effective Marketing
Optimizing your Google Business Profile is relatively cost-effective when compared to other marketing strategies. It harnesses the power of organic searches, allowing you to reach a broader audience without incurring hefty advertising costs.
3 Steps To Improve Your Law Firms Google Business Profile
Here are three significant steps to consider to boost your law firm's Google Business Profile:
1. Optimize Your Business Information
a. Complete Every Section
The first step towards establishing an authoritative Google Business Profile is to ensure that all sections are filled with accurate and comprehensive information. Detail your services meticulously, specifying areas of expertise such as family law, personal injury, or corporate law.
b. Use Keywords Wisely
Incorporate relevant keywords into your business description without stuffing them. Focus on phrases and terms that potential clients might use to find services similar to what your firm offers.
c. Add Your Law Firm's USP
Emphasize what sets your firm apart. Whether it's a commitment to personal service or a team of award-winning attorneys, make sure your unique selling proposition is highlighted.
2. Engage with Reviews
a. Encourage Reviews
Encourage your clients to leave reviews on your profile. Positive reviews can significantly influence prospective clients' perceptions and decision-making processes.
b. Respond to Reviews
Whether positive or negative, make a practice of responding to online reviews. This not only demonstrates that you value customer feedback but also provides an opportunity to address any concerns and improve your services.
c. Showcase Testimonials
If possible, include a section showcasing testimonials from satisfied clients, emphasizing cases successfully handled or the exceptional service provided.
3. Leverage Visual Content
a. Professional Imagery
Invest in high-quality imagery that showcases your firm's professionalism. This could include pictures of your office, team, or even snippets of community engagements or events.
b. Virtual Tours
Offer potential clients a virtual tour of your office space, allowing them a glimpse into the professional environment where their legal matters will be handled.
c. Video Content
Include video content that provides valuable information on common legal queries or brief introductions to your team members, helping build a personal connection with potential clients.
Take the Leap to Digital Excellence Today!
Ready to elevate your law firm's presence in the digital landscape? Streamline your journey to success with an optimized Google Business Profile. Connect with the seasoned experts at Sydekar Digital Marketing today — where we turn your online potential into reality. Get started now.