Google's September 2023 Helpful Content Update: What It Means for Your Business
In the ever-evolving digital marketing landscape, Google has rolled out its September 2023 Helpful Content Update, a significant development that warrants attention from businesses across various industries. Here's a detailed analysis of what this update entails and how Sydekar is primed to help you navigate these changes proficiently.
What is Google's Helpful Content Update?
Google's Helpful Content System is designed to promote quality content and diminish the search presence of unhelpful content. This system, which works with various other algorithms that rank websites, primarily focuses on identifying signals that point towards reliable and beneficial content.
Google's Continuous Efforts to Enhance User Experience: A Look at the Recent Updates
To constantly refine the user experience and ensure the most relevant and high-quality content delivery, Google has been proactive in rolling out algorithm updates. Notably, on August 22, 2023, Google announced the launch of the August 2023 Broad Core Update, an initiative projected to take up to two weeks for a complete rollout.
Fast forward to September, and we are witnessing another significant move by Google with its September 2023 Helpful Content Update. This recent update signifies Google's commitment to fostering a more user-friendly and efficient digital space. As businesses and digital marketing agencies gear up to adapt to these changes, it's vital to delve deeper and understand the nuances of this new update.
Here at Sydekar, we stay at the forefront of these developments, ensuring that your business adapts swiftly and leverages these updates to carve out a stronger and more effective digital strategy. Let's take a closer look at what the September update entails and how Sydekar is equipped to guide your business through these changes with expertise and innovation.
Key Highlights of the September 2023 Helpful Content Update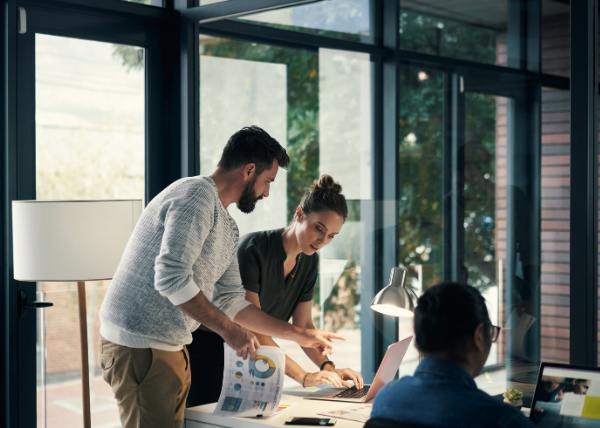 The recent update has introduced guidance in three critical areas:
1. Adjusting the Stance on Machine Generated Content
Previously, Google emphasized human-created content. However, the new update loosens this stance, allowing for the integration of AI-generated content as long as it maintains high quality and usefulness for the audience.
2. Hosting Third-Party Content on Subdomains
Google advises caution regarding hosting third-party content on main websites or subdomains, as this might influence the site-wide signals generated, potentially affecting the site's standing in search results.
4. Recovery Guidance for Traffic Loss Post-Update
In case of a traffic decline after an update, Google recommends conducting a self-assessment of the content and making necessary adjustments to align with the helpful content guidelines.
What Can Businesses Do If The Update Negatively Impacted Their Website?
In the ever-changing digital landscape, updates can sometimes bring about unforeseen challenges. If your business has experienced a setback due to the recent Google Helpful Content Update, fret not. Here's a step-by-step guide to help you bounce back stronger:
Conduct a Comprehensive Content Audit
Evaluate your existing content through an audit critically to identify areas that may not align with Google's new guidelines.
Seek Expert Advice
Consider consulting with a digital marketing agency like Sydekar, specializing in seamlessly navigating Google updates.
Enhance Machine-Generated Content
If you are utilizing machine-generated content, ensure that it maintains a high quality and is user-focused. You can do this by blending AI capabilities with human oversight to create efficient and engaging content.
Reevaluate Third-Party Content
If your website hosts third-party content, it's time to reassess its relevance and alignment with your brand's main objectives. Make necessary modifications to ensure that it enhances rather than detracts from your site's overall value.
Implement Content Improvements
Based on your audit and expert consultations, implement the suggested improvements to revitalize your website's content strategy.
Monitor and Adjust
After making changes, closely monitor your site's performance and be prepared to make further adjustments to stay aligned with Google's evolving guidelines.
Remember, a setback is just a setup for a comeback. With a proactive approach and expert guidance from partners like Sydekar, your business can turn this challenge into an opportunity for growth and refinement.
Sydekar: Your Trusted Partner in the Digital Marketing Voyage
In the turbulent waters of the digital marketing ocean, having a seasoned navigator can make all the difference. At Sydekar, we don't just provide services; we partner with businesses, becoming an integral part of your journey to online success.
Our approach is rooted in collaboration and innovation. With the recent shifts in Google's guidelines, our team stands ready to blend the prowess of AI technology with human creativity seamlessly, crafting content that resonates with your audience and adheres to the highest quality standards.
Embark on a journey of digital excellence with Sydekar, where we navigate the ever-changing currents of the online world together, steering your business towards uncharted territories of success. Contact us today to get started.